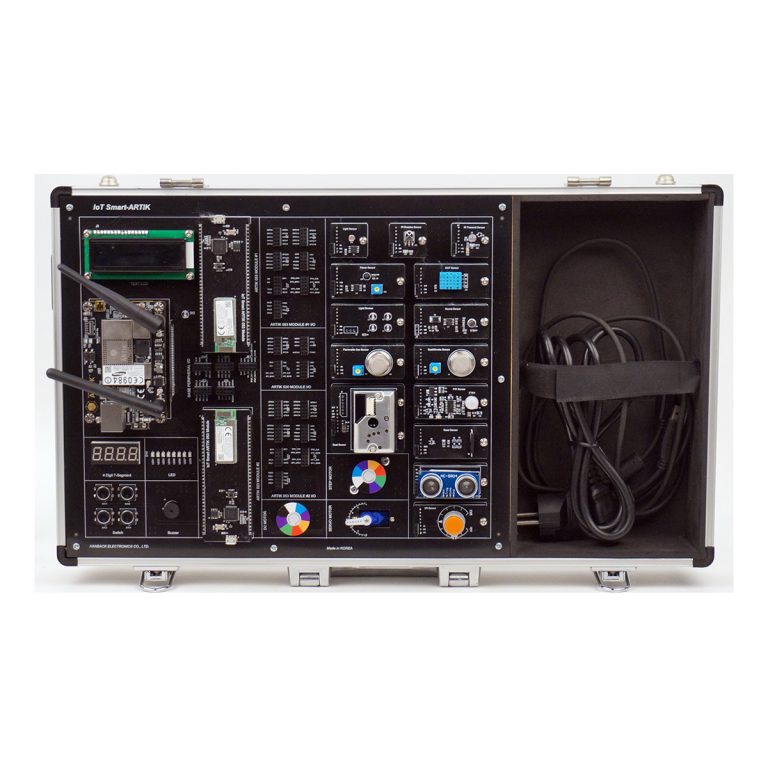 ARTIK's differentiation compared to existing education
– Opportunity to practice solution using IoT equipment and cloud
– Advantages of instantly commercializing ideas
ARTIK 530 / ARTIK 053 Understanding the Development Environment
Suitable for EMBEDDED SYSTEM training
Understanding remote control through the cloud system
Sensor control and analysis using sensor data collection
method and firmware
Powerful software for sensor monitoring
Understanding Android app linkage
IoT Smart Artik is IoT educational training system based on SAMSUNG Artik Smart IoT Platform.
Samsung ARTIK platform can be used in a wide variety of applications including hardware, software, cloud, application and big data analysis. IoT products that can not interact with different devices and services can not create high business value.
IoT SMART ARTIK supports the best hardware module and cloud service through the tools, applications and partner ecosystem of Samsung IoT platform, greatly shortening time to market.