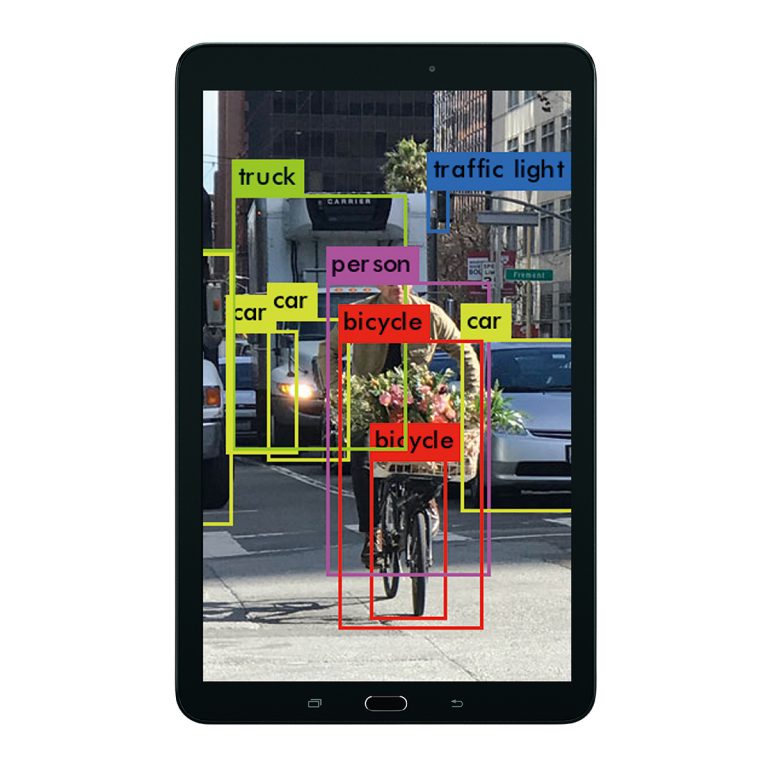 You can learn about artificial intelligence through Machine Learning using Android camera.
Education course for Deep Learning using TensorFlow and object learning using Android application are provided.
You can learn about artificial intelligence using Android application by learning from TensorFlow environment setting based on Linux to its basic and practical exercises. You can learn Anaconda, Bazel, Python3 by using Machine Learning data construction using Google API.
TensorFlow Linux based environment construction is provided.
Provides a usage experience with Linux through environment configuration.
Provides programming experience using TensorFlow Python Library.
Supports TensorFlow Python 3.x examples.
Experience TensorFlow Compile with building Anaconda3 and Bazel.
Deep Learning can be built through Google API supported by TensorFlow.
You can learn Machine Learning through Android Application Camera.
chapter 1 Starting AI Smart Mobile
chapter 2 Building Linux Development Environment
chapter 3 Building Linux Environment
chapter 4 Anaconda3
chapter 5 Parallel Toolkit
chapter 6 TensorFlow Installation
chapter 7 PyCharm Installation
chapter 8 Types of Machine Learning
chapter 9 Algorithm of Machine Learning
chapter 10 Practical Exercise for TensorFlow : Hello World
chapter 11 Practical Exercise for TensorFlow: Variables
chapter 12 Practical Exercise for TensorFlow: Arithmetic Operation
chapter 13 Practical Exercise for TensorFlow: Application 1
chapter 14 Practical Exercise for TensorFlow: Application 2
chapter 15 Practical Exercise for TensorFlow – API
chapter 16 Practical Exercise for Linear Layer-1
chapter 17 Practical Exercise for Linear Layer-2
chapter 18 Practical Exercise for Linear Layer – MNIST
chapter 19 Practical Exercise for Linear Layer – CIFAR-10 OpenSource
chapter 20 Bazel Compile File
chapter 21 Tensorflow Example for Android
chapter 22 Android Application
chapter 23 Terminology of Machine Learning
Tablet PC ( 8 inch or more)