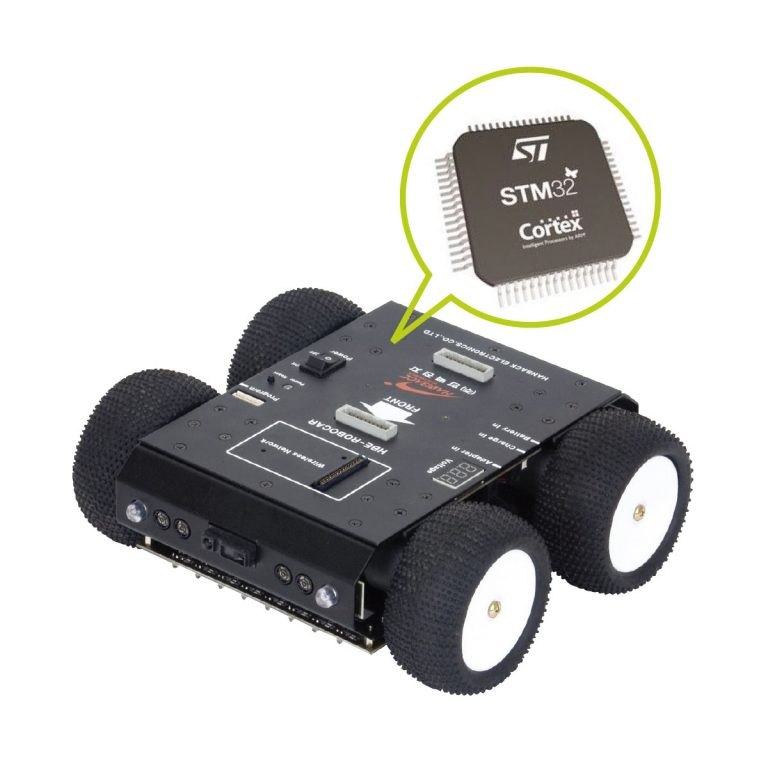 Independent driving experiment through 32-bit microprocessor (M4)
Learning how to use real-time operating system for automobile through practical exercises
Supports about 20 examples and programs of OSEK RTOS
Supports priority-based real-time scheduling function
Provides development convenience through development tools for OS setting and utilization
Supports standard APIs for application developers to easily develop applications
Supports CAN for internal communication in vehicles, LIN network technology and Cortex-M4 core
Obstacle detection through ultrasonic and infrared sensors
Robot motion detection though acceleration sensor
Line tracing through phototransistor under the main body
Practice wireless control and additional sensor utilization through USN interface
Experiment for driving operation through DC Encoder Motor
Built-in large capacity battery for unconstrained experiment environment
Sensor value control and driving (DC motor) control can be performed using 32 bit microprocessor (Cortex-M4) mounted on the main body, which enables independent driving training.
For robot control in various environments, sensors such as ultrasonic sensor, infrared sensor, acceleration sensor, photo sensor, etc. are provided.
Through USN interface, it is possible to practice wireless control and additional sensor exercises through various application modules in wireless network environment.