3D Printer with Arduino Application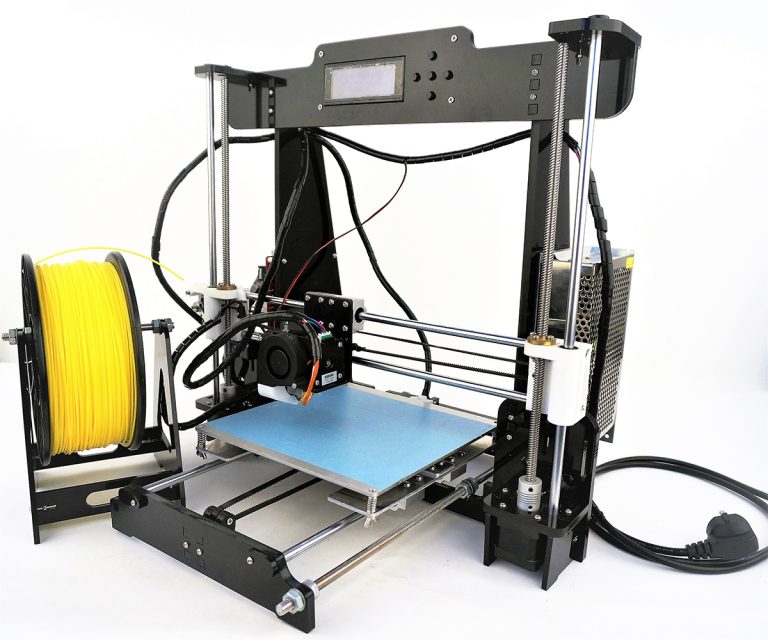 Free CAD software, CAM Software : Slicer P/G : Ultimaker CURA, CAM Software : G code Sender P/G : Pronterface.
Open source software to control 3D printer on PC Windows or MAC OS.
NEMA 17 stepping motor, NTC Thermistor.
CNC Code (G Code) conversion & transmission & analysis.
This product is an FDM type 3D printer that is composed of prefabricated parts. It completes in the order of hardware assembly and software (Firmware) upload. Arduino is used for its Controller, and you can learn the control theory through the practical examples to upload the firmware directly and to operate the hardware connected to the Controller. You are also able to understand the concept of CNC program by using G Code used in CNC, and by knowing the flow of data between each block in firmware. Besides, you can learn how to implement 3D objects by using CAD and CAM programs as software for 3D printing.
• 3D Printer Operation Using Open Source Platform
• Learn about 3D printer configuration by assembling each part
• High precision stainless steel rail rods, gears, bearings and connectors for smooth printing
• Supports various 3D printing filaments
• Open Source Software to control 3D printer on PC Windows or Mac OS
• Able to print using Micro SD Card without connecting PC
• Mendelian type open-source 3D printer using molten resin extrusion lamination molding  (FDM / FFF / PJP)
• Control the sensors and step motors connected to 3D printer using the mainboard with Arduino-based microcontroller, motor driver, and various connectors.
• NEMA 17 stepping motor allows precise control in accordance with resolution
• NTC Thermistor sensor detects temperature of Heat Bed or Extruder
• CNC Code (G Code) conversion & transmission & analysis using Open-source software & tools