Sensor principle / application lab equipment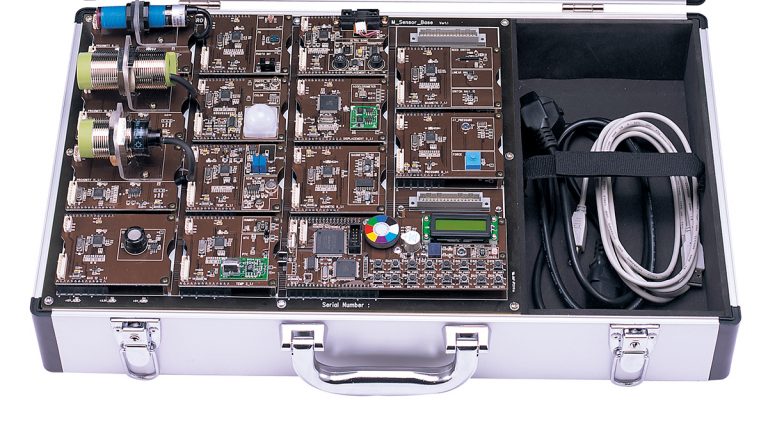 Supports multiform MCU of independent module structure
Supports CPLD module for digital circuit experiment
Functional modularity of application
Provides analysis and measurement module for improving the efficiency of MCU learning
Supports various interfaces for signal connections between MCU and module
Offers measurement point for signal analysis
Provides multiform program experiments for the basis and project experiments
Basically loaded with 8 bit MCU (ATmega128) for practicing various sensors application.
Provide maximum expandability into various optional sensors from basic sensor through changeable module configuration.
Possible to practice various microprocessor programming through sensors application.
Possible to configure sensor modules according to necessary application.
Provide various input switches and output display devices.
Possible application modules for education of USN and sensors.
Provide various exemplary programs necessary for application practice.
Designed suitably for sensor application by obtaining digitalized output every sensor module.
Capable of being used as an applicable sensor module of imbedded, UCN, MCU etc for maximizing product utility.
Possible to practice various projects by providing the interface co-operating with each module of HBE MCU-Multi.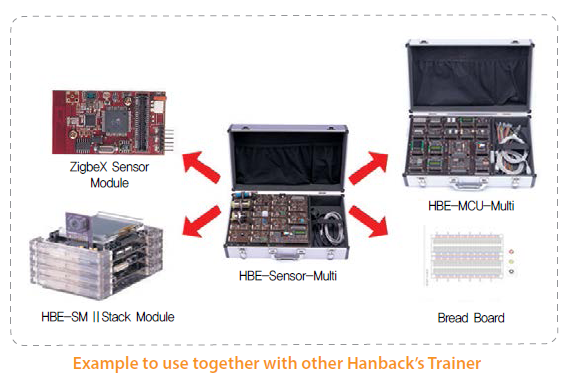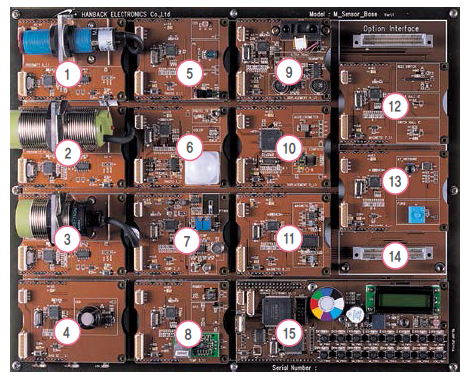 1. Proximity Sensor A
2. Proximity Sensor B
3. Proximity Sensor C
4. Gas Sensor
5. Optical Sensor A
6. Optical Sensor B
7. Thermo Sensor A
8. Thermo Sensor B
9. Displacement Sensor
10. Motion Sensor
11. Magnetic Sensor A
12. Magnetic Sensor B
13. Pressure Sensor
14. Extended Board Connector
15. MCU