Equipment for Education and Test to Learn Microcontroller more Easily and Interestingly With my Own Mobile Robot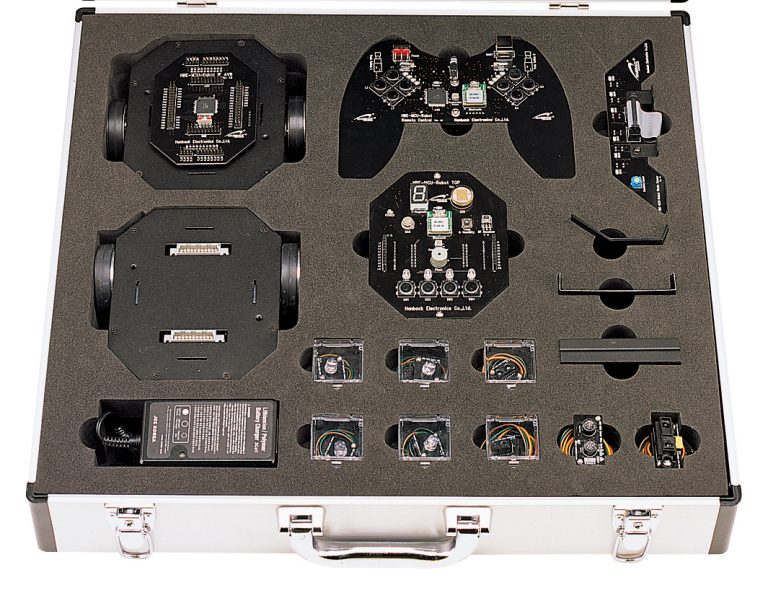 8-bit Micro Controller(AVR) Test Equipment
Support for Individual Actuator of DC Motor and Step Motor
Available of Combination of Application modules to desired Configuration
Easy Assembling and Disassembling by Magnet and Hand Screw
Recognizing Obstacles from all directions with Octagon type
Wire/Wireless Device Control by using Remote Control Module
Easy to Download AVR by embedded ISP
It can control Sensor and Communication Module by using 8-bit Micro Processor (ATmega128) and it is available of actuating test independently through the actuating systems(DC Motor and Step Motor).
For different tests of Actuator for the equipment, there are actuators like DC Motor and Step Motor, which each is independent so that it is able to connect desired Actuator for testing.
Devices such as AVR, Actuator and Sensor are independent and it is possible to test the equipment by making user's desired module.
It is possible to test and assemble the sensors and LED device which can measure obstacles around them through Ultrasonic and PSD sensor more easily with the equipment by a magnet.
When recognizing the obstacle with Sensor, not to make Dead Zone, it is made of an octagon so it is possible to measure from all directions by Sensor.
For easy assembling and disassembling of the equipment and module, the equipment uses Magnet and for easy assembling and disassembling of PCB, it uses Hand Screw.
With Remote Controller, which is the control board to control the equipment independently, it ispossible to receive the control and sensor values for the equipment by radio.
With Embedded ISP cable for downloading AVR of HBE-MCU-Robot and Remote Control module, it is possible of AVR programming by connecting the equipment only with USB cable.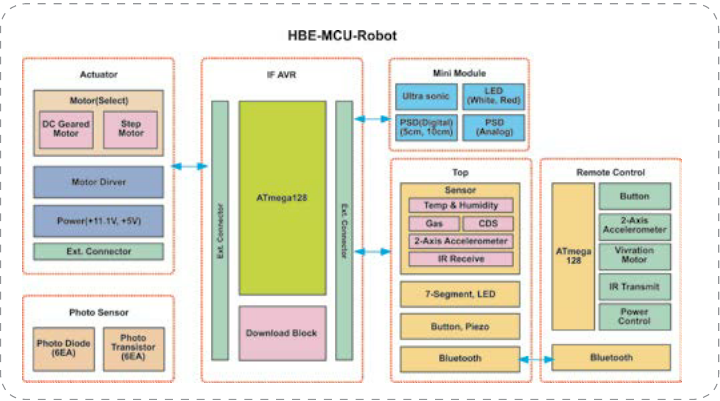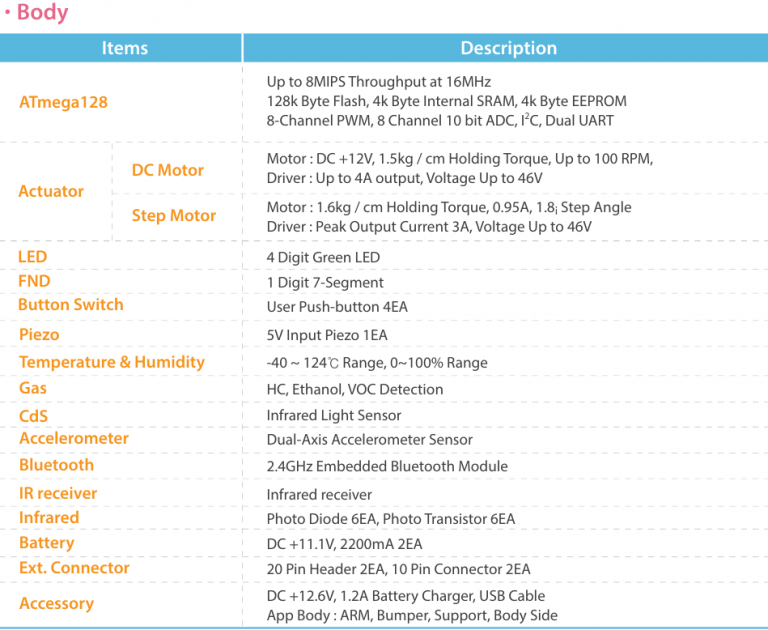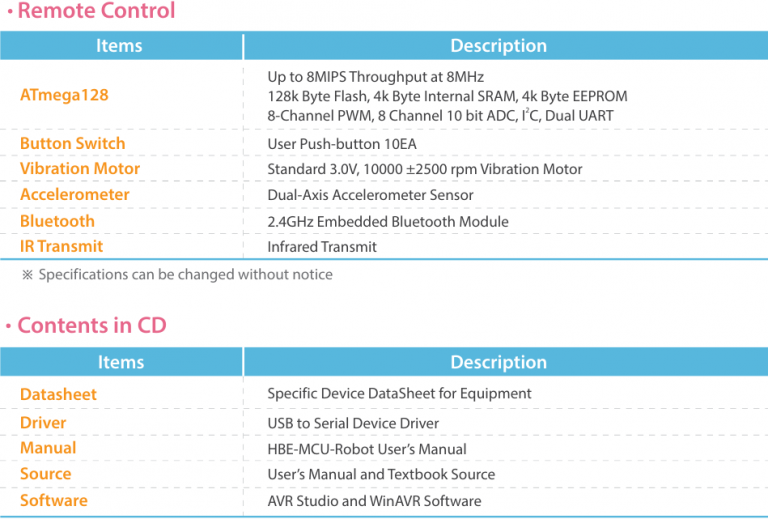 AVR Studio
Suppors Over Developing Environment Software Windows 98 for Atmel AVR Device Integration Free Downloading from Atmel homepage and CD.
WinAVR
Providing of C++ Compiler of AVR Studio.