Real Time Machine Vision based Intelligent Robot System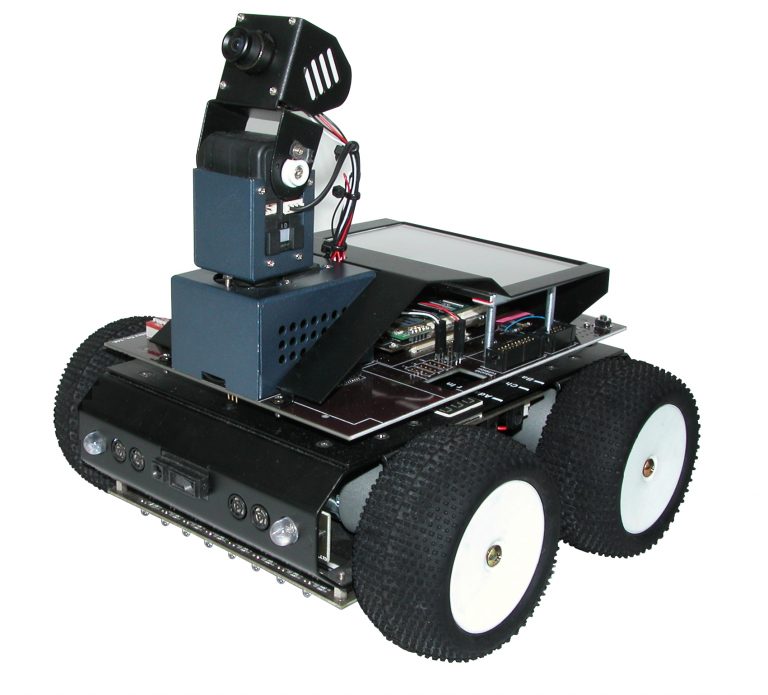 High-performance Samsung S5PV210 (ARM Cortex TM -A8 Core) Embedded Processor based Platform
Linux 2.6.32 Program Development Environment
Study of various Image Processing and Machine Vision Algorithm
Study of OpenCV based Robot Vision Programming in Embedded Linux Environment
Study and Application of Actuator Controller(ATmega128L) interconnection/operation
Real Time processing Image LCD display
Wireless control and Image acquisition Application using Bluetooth and Wireless LAN communication
This is composed of CCD camera for intelligent vision processing, Composite Video Input Port of external Camera and Servo Motor for Pan/Tilt.
This has Conversion Function from Analog Video to Digital Video(Video Decoder).
This has Image pre-Processing exclusive Processor(FPGA) like Color space converting.
This provides many Wireless Communication Environments of Bluetooth, Wireless LAN and Zigbee for intelligent control of Robot.
This provides Adapter and Switch for Battery power select with WLAN communication and Audio Input/Output.
This provides effective Test through modulation on sections of Robot actuator, CPU module and Peripheral board(Peri-1, Peri-2).
This has Embedded Linux and OpenCV porting for intelligent vision based various Tests.
This is effective to Embedded system, Robot actuator and Real Time image processing based Project class and Capstone subject.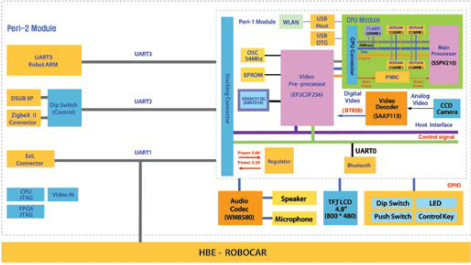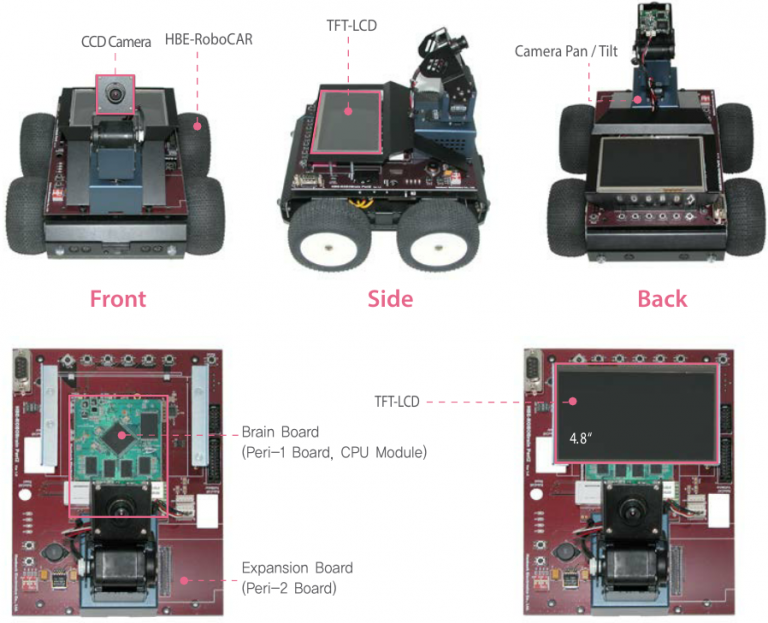 Application Test
We can conduct the test for fundamental autonomous driving, application test using image processing(intelligent vision) and intensified test of unmanned security robot with HBERoboCAR-Embedded II system. This can be used to Project class like embedded system application and intelligent robot and Capstone design subject effectively.