New Energy and Renewable Energy Integrated Test Platform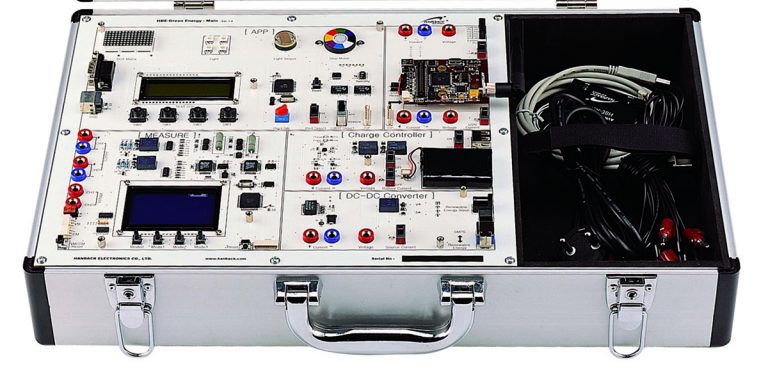 Test of New Energy(Fuel Cell) and Renewable Energy(photovoltaic, wind power)
Test of Features for each energy source and Generating Technology
Test of measuring and storing each Energy Source
Test of various Applications operated by Renewable Energy
Provides various test examples and sources
Government has been prompting Short Core Task after establishing mid to long term Strategy in order to cultivate Renewable Energy Industry. Photovoltaic, Wind power and Fuel Cell industries are the main three fields which have large potential for growth in the aspect of employment effect, world market outlook, and competition condition.
With HBE-Green-Energy, we can do various tests from basic test for Generation, Storage and Consumption of the three Renewable Energy to various applied tests. We can test technology requirement, generating method and element technology for each theme by dividing alternative energy called to Renewable Energy into New Energy and Renewable Energy.
This catalogue for HBE-Green-Energy contains samples which uses renewable energy as power source for various applications, and the measuring equipment developed to understand features and compare generated amount of Renewable Energy.
Also, this includes Charging Circuit of secondary cell in order to charge remained energy after consuming. HBE-Green-Energy provides effective test environment to all subjects which educate Green Energy technology emerging as New Growth Engine.
HBE-Green-Energy is based on [Green Energy Framework] which optimizes Energy Delivery System corresponding to the change of Energy Paradigm in Green Energy Strategy Road Map.

Energy Generation Part of HBE-Green-Energy is composed of Photovoltaic System, Wind Power Generation System and Hydrogen Fuel Cell, representative Renewable Energy fields. And we can do various tests for Energy Measurement, Storage and Consumption.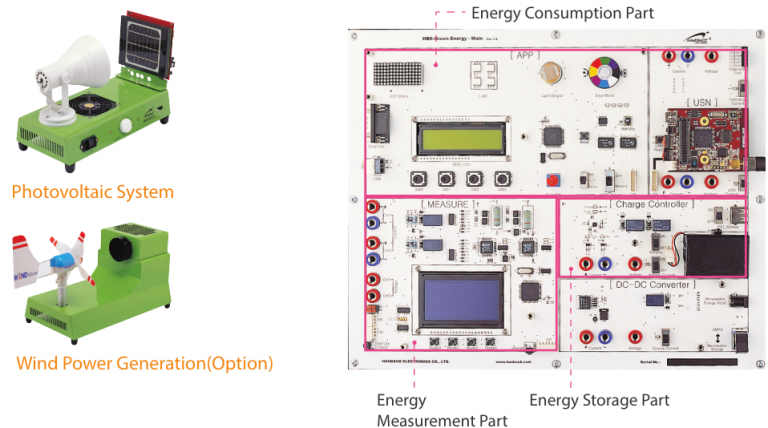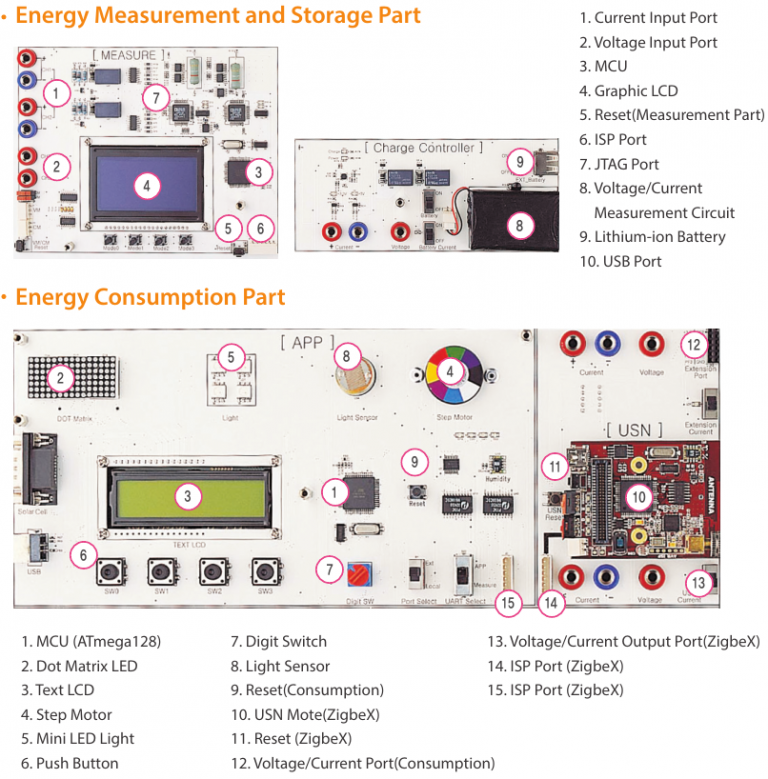 HBE-Green-Energy Software
HBE-Green-Energy software is composed of Sensor Node Program and PC Application Program for Monitor.