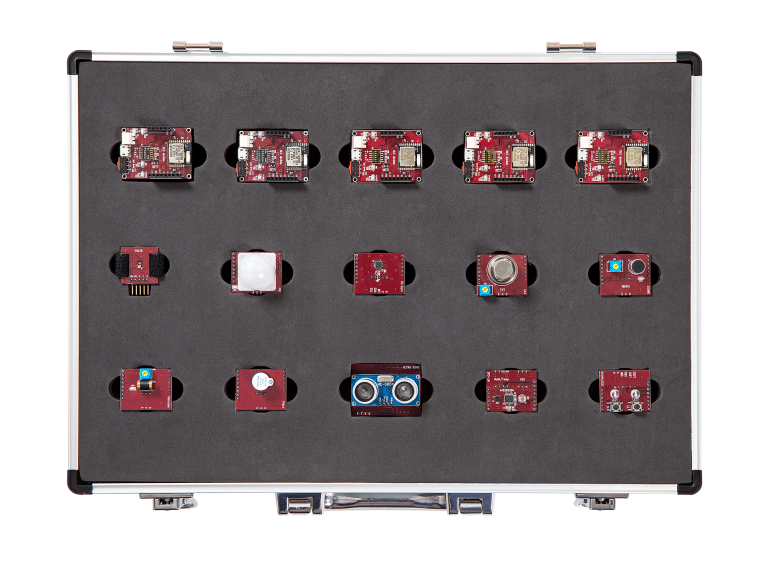 Raspberry Pi 3, ADK-2560 based IoT sensor test
Interworked on smartphone or tablet PC
Arduino progarmming by BLE module
Communications of Zigbee, Bluetooth and Wi-Fi service
BLE based sensor module service
Beacon service
Various projects supported
Android, Linux based open API service
Everyone enables to experience IoT service easily because Sensor Data Collection is implemented around open hardware platform.
Enable to implement Wearable Device with ARM Cortex M0 based BLE Module.
Provided from the basic to application examples for built-in 10 kinds of Sensor Data.
Project supported of various sensor collections and Indoor Map Service.
Wi-Fi, Zigbee, Bluetooth communication supported for Machine to Machine communication called as an early stage of IoT service.
Enable to test actuator control and acquire sensor information to get IoT basic technique by modules through unit module test function using firmware.
Enable to build Gateway and proceed various projects by monitoring sensor information and remote access control.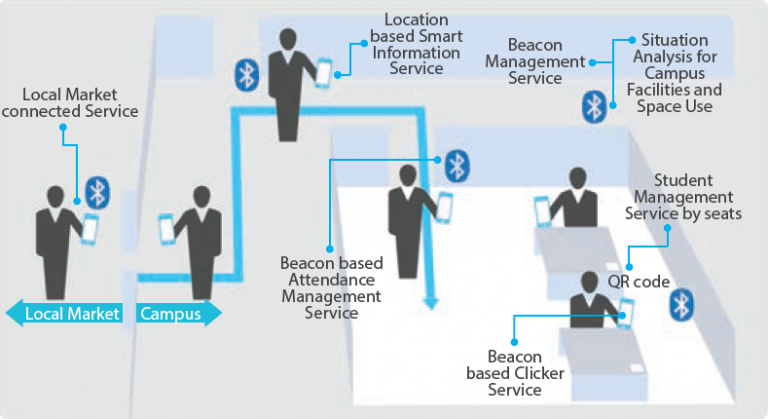 Indoor Map Service
Notification Service for Facility Storage Condition
Danger Detection Service for Blind
Home Lost Article Search Service
Automatic Attendance Check Service
Classroom and Class Notification Service
Coupon Information Service in front of store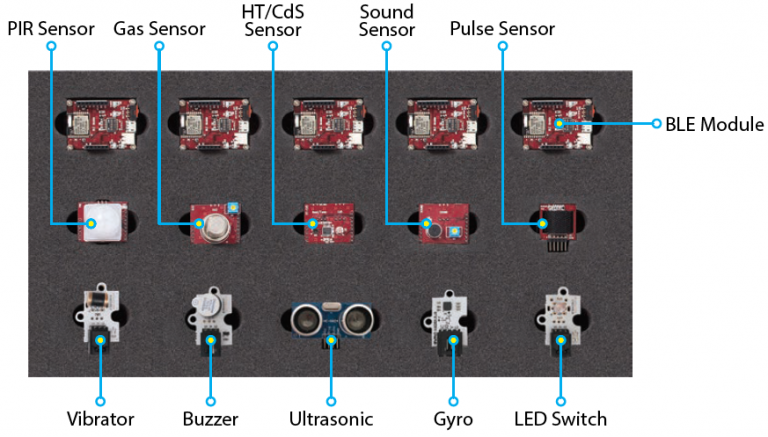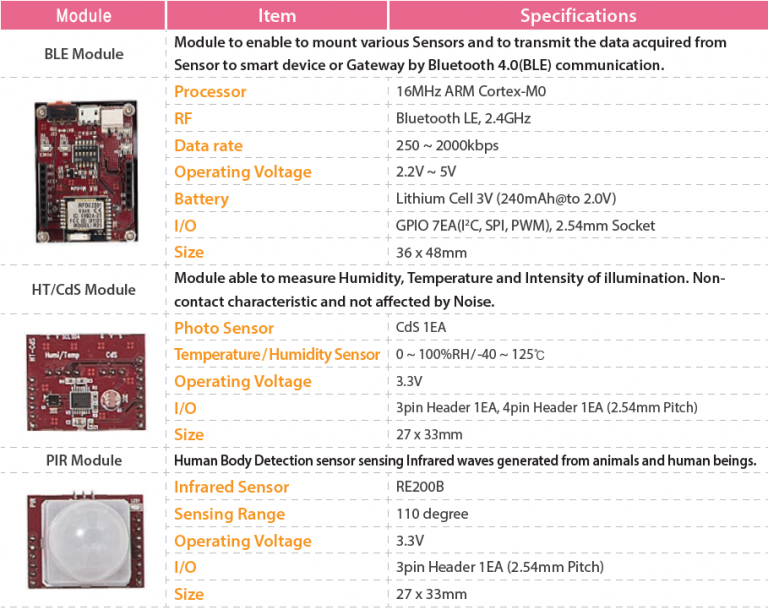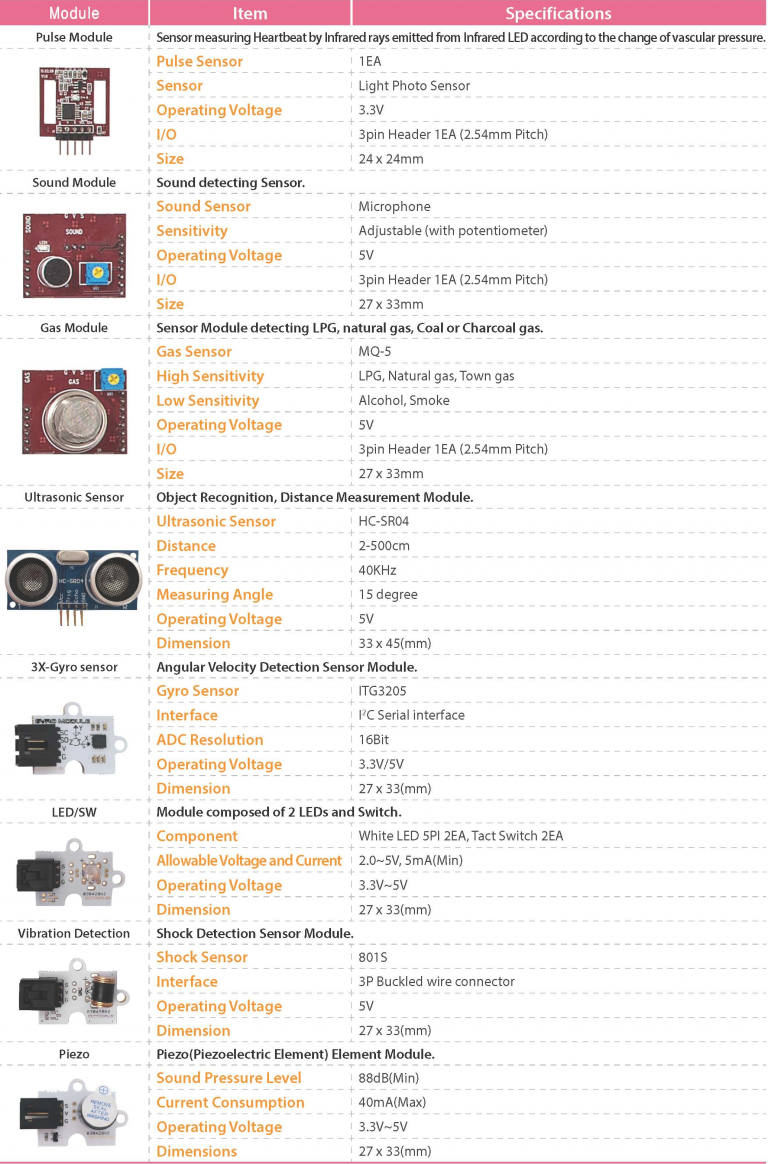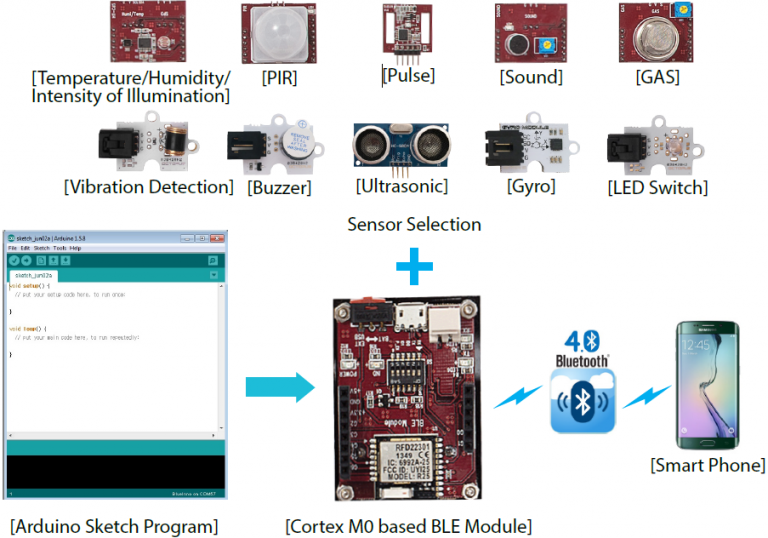 Learning IoT with HBE-IoT Beacon
Study 1. Introduction to IoT
Study 2. Configuration of IoT technology
Study 3. Standardization and Security of IoT
Study 4. Configuration and Application of Smart Sensor Technology
Study 5. Test of a BLE(Bluetooth Low Energy) communication program
Study 6. Intruder Detecting System using a Human Body Detection sensor
Study 7. Gas leak alarm system using a gas sensor
Study 8. Child care helper system using a sound sensor
Study 9. Temperature/Humidity/Illuminance meter using a Temperature/Humidity/Illuminance sensor
Study 10. Pulse measurement using a pulse sensor
Study 11. Car rear sensors using a ultrasonic sensor
Study 12. Oscillometer using a vibration sensor
Study 13. A Picture book using a gyro sensor
Study 14. A Lost Child Prevention system using a Boozer
Study 15. Smart LED Lamp using Light/Switch module
Study 16. Development of Museum Information Service using Beacon
Study 17. Development of E-Coupon Service using Beacon